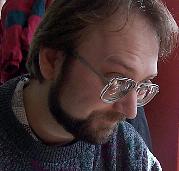 Životopis
Bibliografie
Reklamní práce
Scénáře a dramaturgie
Režie
Články
Fotografie
Ocenění
Mé internetové stránky
Různé
•
Biography
Bibliography
Advertise work
Screenplays and dramaturgy
Director
Articles
Image Gallery
Awards
My Internet Pages
Various
Writer Bibliography

---

Translations / Překlady:
KIM AND TING by Miriam Dunn
Translation from English to Czech. About two young Chinese boys who escape through whole country and find Christian Missionary Center. 104 pages. Finished 1991. Originally published by OMF 1987, Czech version published by Christianity Baptist Center, 1992. Republished by Samuel, 1997.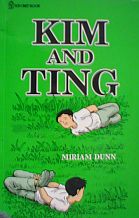 ---